Women in red dinner on September 24 at the Cd'A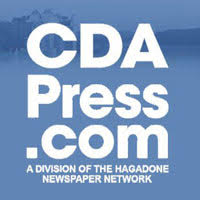 The Kootenai County Republican Women's Federated Group will host their annual Women in Red fundraising dinner on September 24 in Coeur d'Alene.
Internationally acclaimed best-selling author and digital influencer Will Witt will be the keynote speaker for the event.
"Will speaks on political and cultural issues with a focus on how America's loving citizens can get involved," said a KCRWF press release announcing the event. "Will has a distinct brand of political comedy and is renowned for his street man interviews and podcasts."
The event at Coeur d'Alene Resort includes dinner, entertainment, an auction and other speakers. Dinner tickets are $85 each.
"We are very pleased to have Will Witt here for our Kootenai County event," KCRWF President Carla Mattare said in the statement. "He should bring good ideas about actions that every citizen can take to help our country."
KCRWF raises funds throughout the year for several causes, the most important of which is their commitment to provide copies of the United States Constitution to every public high school student in the area. Next year, KCRWF plans to offer college scholarships.
"We look forward to expanding the impact we can have in the community," Mattare said.
The organization is one of the largest Republican women's groups in the state. Monthly meetings include educational speakers, candidate forums, and local experts addressing community issues.
Tickets for the Women in Red event can be purchased at www.kcrwf.com/tickets.