Williamsport City Lions FC beat rivals CD Contrachos to win 5-3 in semi-final | Sports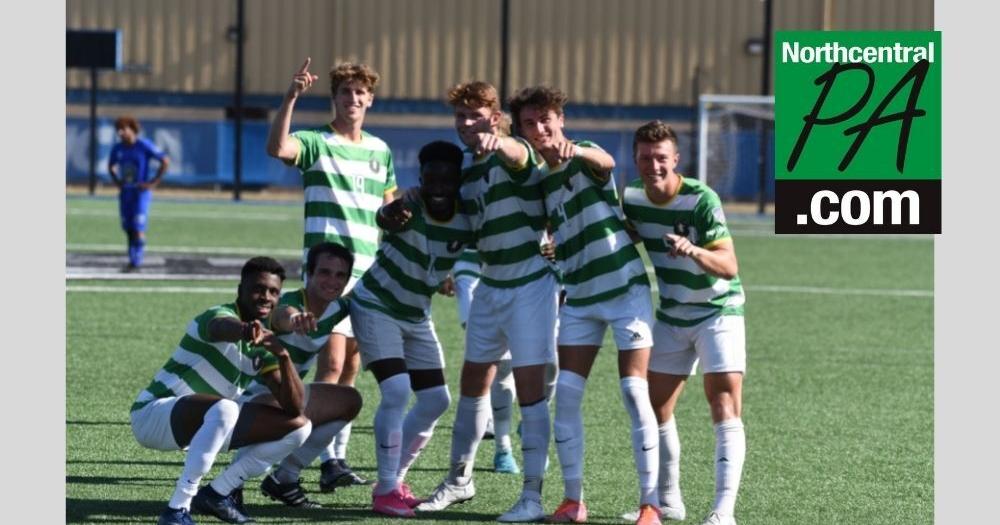 Williamsport, Pa. — It was all about the quick response as Williamsport City Lions FC hosted rival CD Contrachos PA for a semi-final playoff game on Saturday at Penn College.
UPSL Division I champions City Lions FC fell behind just before the 20th minute but equalized less than a minute later. City Lions FC scored four goals after equalizing and added one in stoppage time to claim a 5-3 win.
"They came the first time and it ended at half-time," Beckham Sibiski said. "The second time, things got out of hand. This seems to be a common theme. We were ready to go, kept a cool head and put on a good team performance.
Williamsport top scorer Tevin Beadle capitalized on Sibiski's efforts when he tapped in a pass past Dennis Hererra, tying the game at one goal apiece. Sibiski wasn't done with the assist as he scored a minute later to give Williamsport the lead. Sibiski scored on a PK in the second half.
"They could have lingered on the ball and held it for a long time," Sibiski said. "It was important that we scored straight away. Kudos to Tevin for picking up the ball and getting us back in the game.
Tom Pombor scored the next goal and Sibiski made it 4-1 with a PK goal in the first sixty minutes of the game. Brady Dowell scored the final goal in stoppage time for the two-goal win.
Contrachos came close to an equalizer when Dennis Hererra and Jose Diaz scored in the second half.
"They keep the ball very well," said City Lions FC coach Kenny Fern. "It changes our mentality. We wanted to place them and bring them to us and counterattack. It's a big chance that we got the free kick and were able to equalise.
City Lions FC did a good job avoiding a lot of extra things Contrachos tried after the game. Two players were sent off for the visitors.
Williamsport City Lions FC 5, CD Contrachos PA 3
Goals: CDC—Emerson Diaz (unassisted), 1:26; WCL—Tevin Beadle (Beckham Sibiski), 19:41; WCL—Sibiski (unassisted), 20:54; WCL—Tom Pombor (Jamison Bohner), 45:09; CMT—Sibiski (PK), 61:20; CDC—Dennis Hererra (unattended), 68:18; CDC—Jose Diaz (unattended), 70:26; WCL—Brady Dowell (Tom Pombor), 90:54.
Maps: CDC—12, WCL—14. Penalties: CDC—5, WCL—6. Coins: CDC—3, WCL—2. Backups: CDC—1 (Alejandro Duran) WCL—2 (Alastrair Stark). Fouls: CDC—18, WCL—9. Maps: CDC—6 (4 yellow, 2 red), WCL—2 (2 yellow).