Vinyl Vault Records Takes Over Former Starship Records in Waukesha | Waukesha County Business News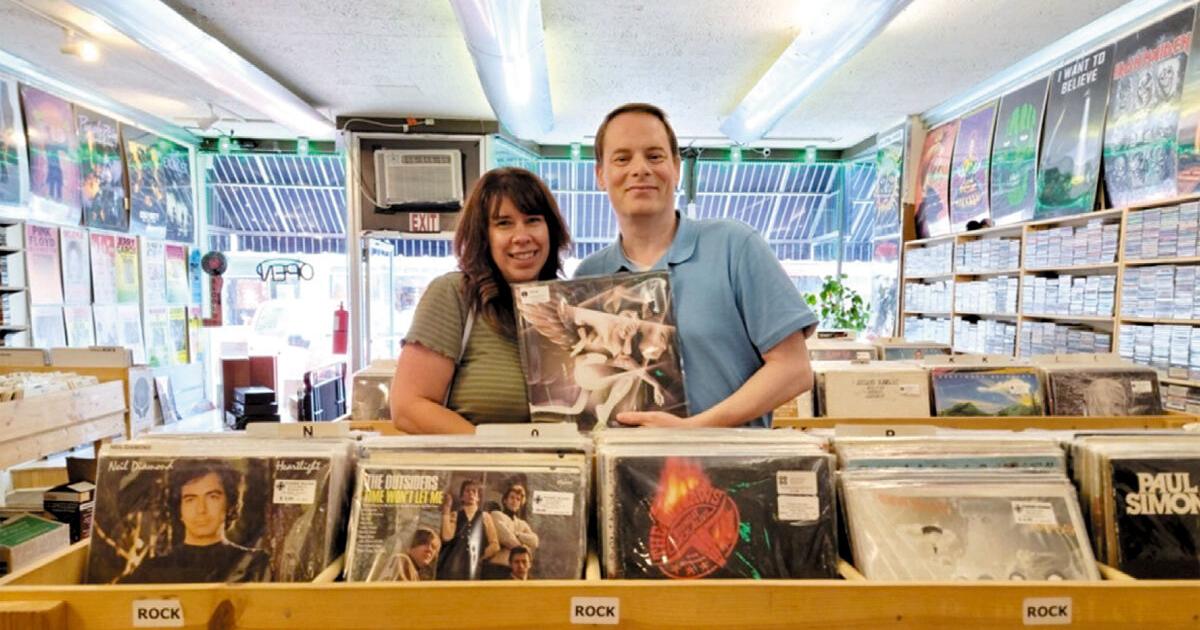 Owners Dan and Michele Schneiderman, both Waukesha-area music lovers who even had a music-themed wedding, plan to run the business at its current location, 275 W. Main St.
While Michele has always loved country and 80s music, and Dan was more of a fan of classic rock, they both got along on Prince and their tastes coalesced into an eclectic mix of music. While the two were good friends in college, it wasn't until they later connected on Facebook that they started dating.
The store will see some changes, including interior renovations. However, for the most part it will remain the same – with a focus on vinyl and music as a whole.
Schneiderman told The Freeman that buying the store allowed him to pursue his passion.
"I've personally been through cancer twice," Schneiderman said. "Right now, I'm currently on chemotherapy, to hopefully clean it all up and get it all over and done with."
Schneiderman said cancer is a rare type of cancer that spreads and comes back.
"It's definitely been a long journey, but I have to follow my dreams and do what I want," he said.
Schneiderman told The Freeman the decision to buy the store came out of the blue. After he and his wife were longtime customers of the store, formerly owned by Crystal and Tony Acosta, the conversations got more personal. The Acostas shared that they were considering selling the store, and they all negotiated a sale within about a month.
"Two months ago (I had) no idea I was going to do this," Schneiderman said.
Schneiderman also owns all of the Starship Records-owned products — four warehouses full. Schneiderman said there were around half a million records for sale.
With the four different storage areas full of vinyl bins and bins to sort through, Schneiderman said the "Vinyl Vault Records" name was the perfect fit.
Story
The couple also have a history at the store that dates back to their childhood.
Schneiderman said the back of the store, which connects to Broadway, once belonged to Michele's father in 1978, called "The King of Rock", – it was an Elvis Presley store. Michele was 8 years old and has vague memories of what the store looked like back then, Schneiderman said. She also saw Elvis as her first gig when she was 3 years old.
"Music is my passion and I've been collecting records since I was 9 years old," Schneiderman said. "I got into it a long time ago, so needless to say I have a few thousand records of my own that are my own personal collection."
Schneiderman said the first album that got him into music was Rush's "Permanent Waves." He then listened to Pink Floyd, Led Zeppelin and more. Soon after, he started playing drums.
Overall, vinyl is growing in popularity, Schneiderman said, and he doesn't foresee the popularity ending.
The store will continue to carry a large stock of items outside of vinyl – including video games, stereo systems, CDs, posters and more.
"We buy, sell and trade records, CDs, tapes, video games and even stereo equipment," Schneiderman said.
Sales will also be made in store, on their website, eBay and on Discogs.