Top 10 Vinyl Records Known for Their Beautiful Album Art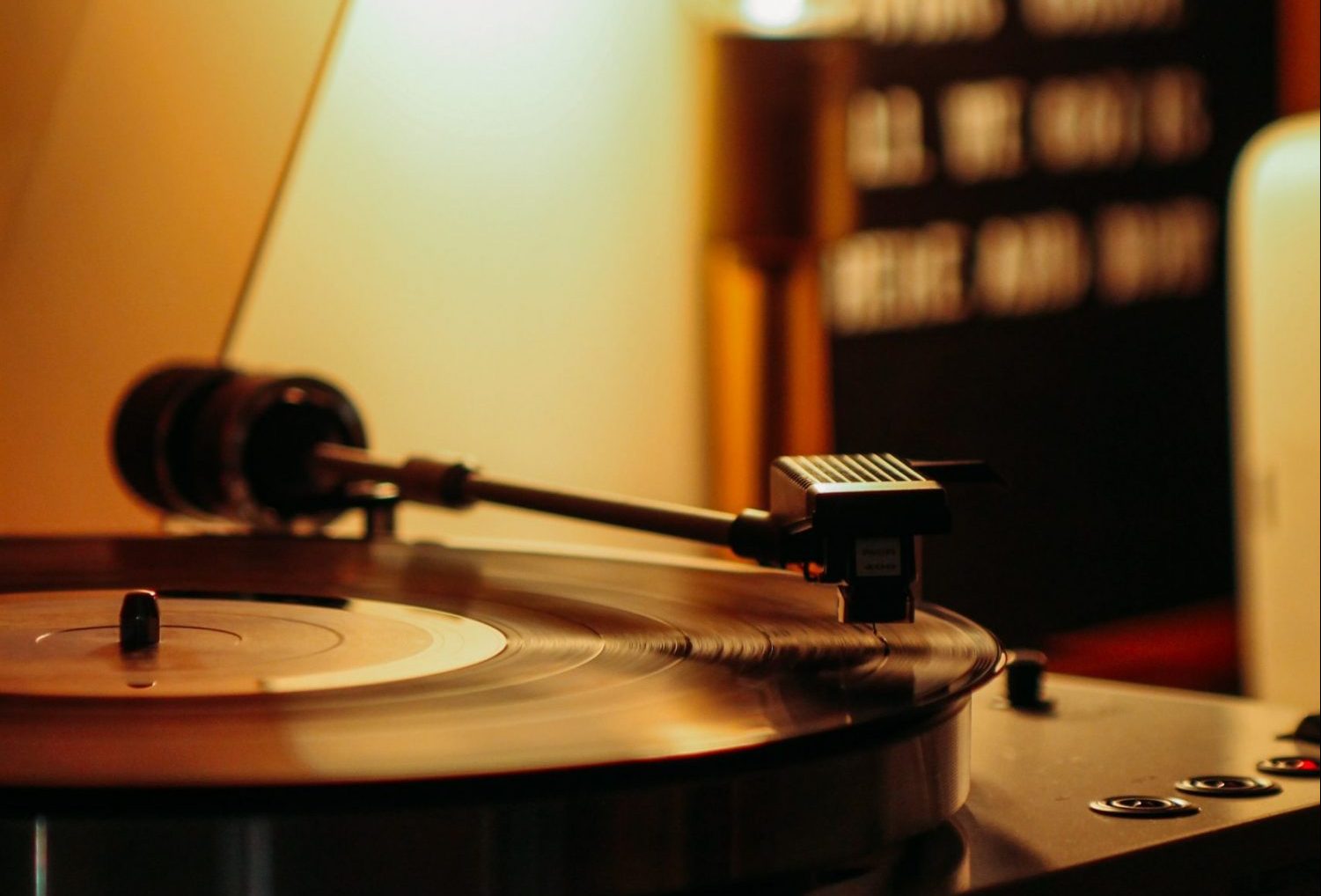 Vinyl is back and it's stronger than it's ever been.
Although its market size is much smaller than that of music streaming sites, its popularity in today's music industry cannot be denied.
One factor that contributes to this popularity would be the sleeve printed on vinyl record covers. If you are looking for vinyl record albums with beautiful album art adorned sleeves for your collection or inspiration, then you are looking at the right place.
You might be wondering which is best for your vinyl output between plain jackets vs gatefold jackets – there really is no difference. It all depends on you and your album. And now, here are 10 vinyl record covers with the most beautiful album covers:
10. Opeth – Morning Rise
Opeth is a Swedish progressive metal band from Stockholm and their album "Morningrise" is their second studio album. The album art on the cover depicts the Palladian Bridge at Prior Park in Bath, England. It was a photo of the colored version postcard sent by the head of Candlelight who sent it to Akerfeldt. The black-and-white version of the shot makes it look more solemn and sad to some extent, successfully communicating the album's less heavy style.
9. Dull Sky – Sunbather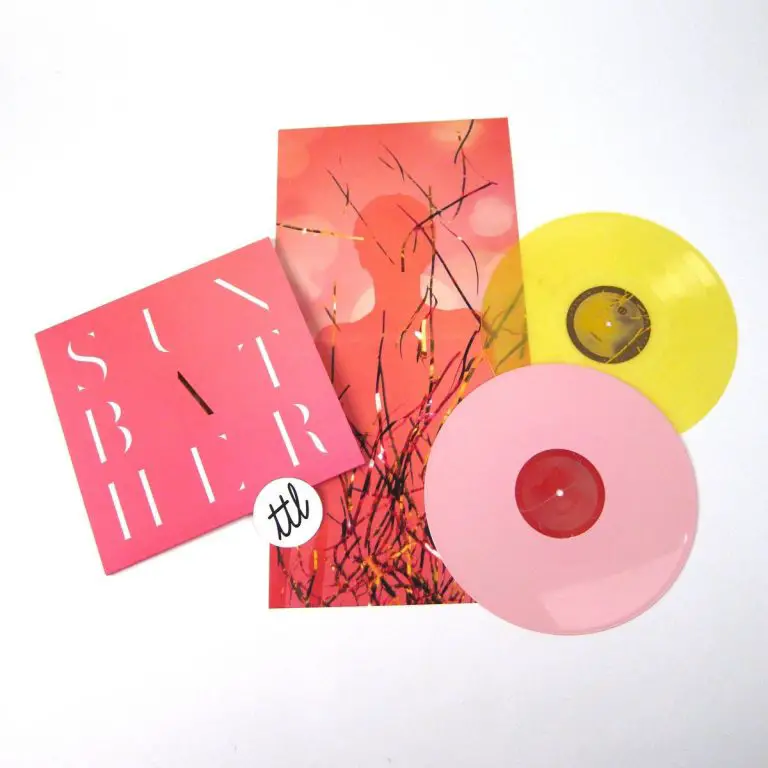 "Sunbather" is Deafheaven's critically acclaimed second studio album released in 2013. The album's vinyl record cover features cover art designed by Nick Steinhardt of American band Touché Amoré who also designed their debut album "Roads to Judah ".
The orange and pink hues on the cover resemble the colors you see on a person's eyelids when lying in the sun and the title is block printed inspired by Pulp's "We Love Life". Along with the cover, it includes a portrait-oriented poster featuring the silhouette of a man in pink and orange tones with foil streamers.
8. Mars Volta—Frances the Mute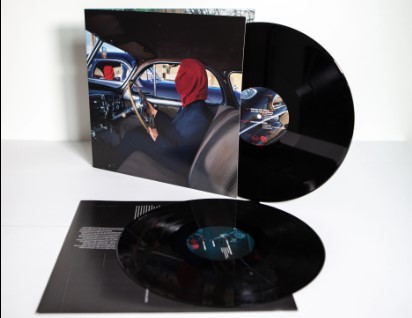 Mars Volta's second studio album "Frances the Mute" is a classic album in the rock genre. The band claimed this album as the soundtrack to a movie that has never been released since they told their story for themselves. One of his themes was addiction, where whoever confronts him is "good and in control, he thinks he knows where he's going even though he's still addicted". This is also seen in the vinyl record covers of their album where the drivers have red bags over their heads, which may also symbolize addiction.
7. Sonic Youth — Sonic Nurse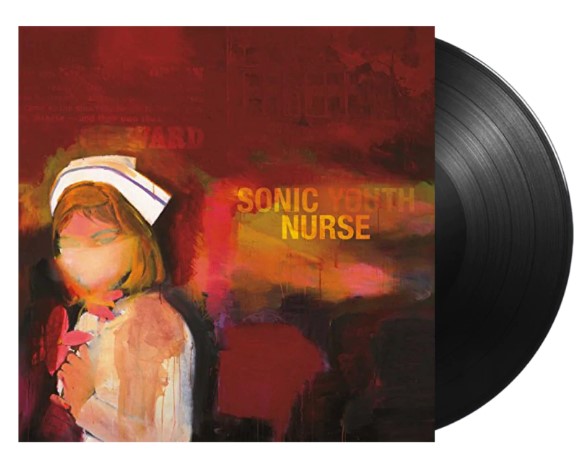 For Sonic Youth's 13th studio album, "Sonic Nurse", they worked with artist Richard Prince and used his artwork "Overseas Nurse" from his hit Nurse Painting series. In addition to using his painting, the band also had a track titled "Dude Ranch Nurse", which is named after another painting in Prince's series.
6. New Order — Power, Corruption, and Lies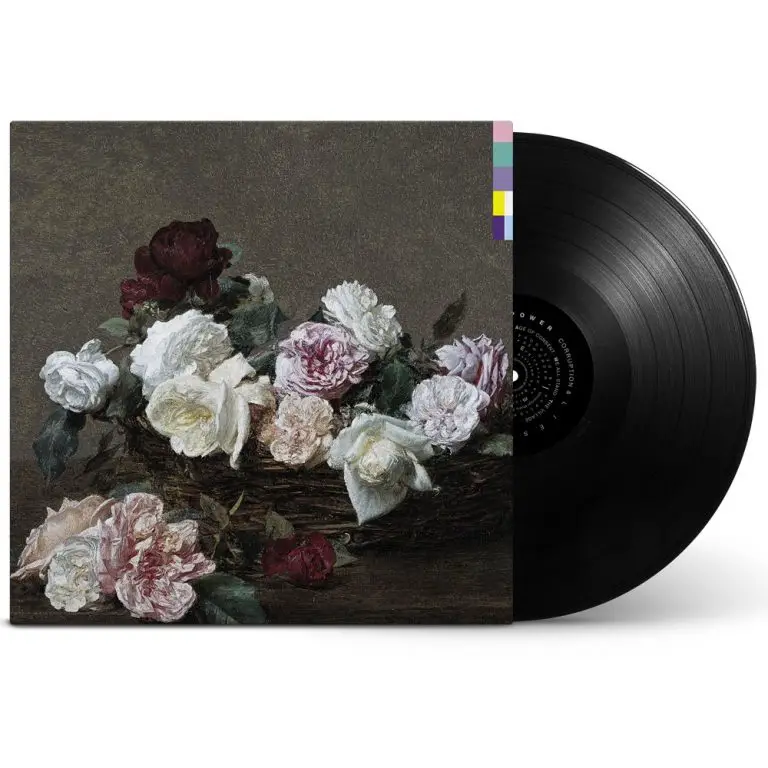 The artwork is a work by Peter Saville for New Order's second studio album, "Power, Corruption & Lies". It was an edition of Fantin-Latour's 'A Basket of Roses', which was pointed out by Saville's girlfriend when they left the National Gallery with nothing but a postcard from the gift shop . He said the flowers represented how power, corruption and lies seductively infiltrate our lives.
5. Steely Dan — Aja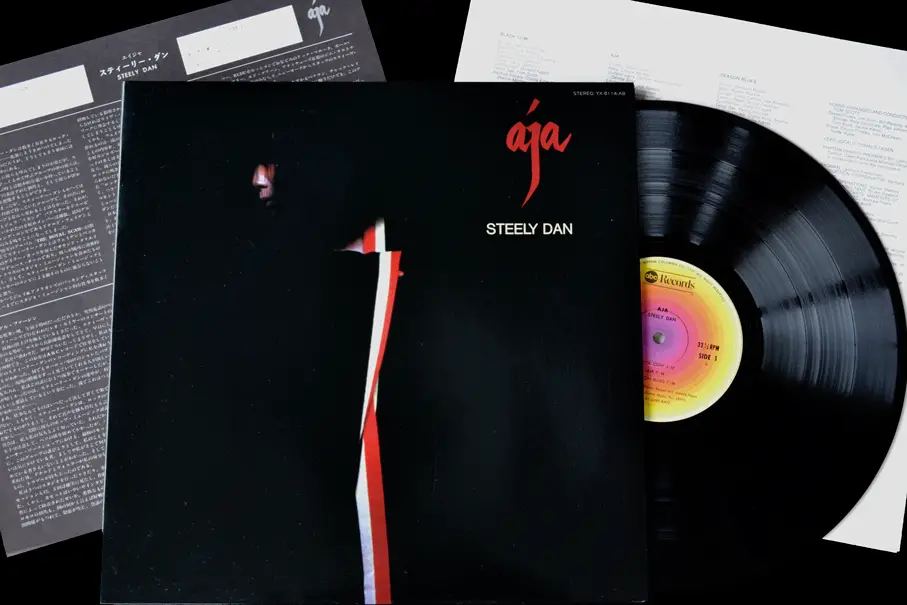 Jazz rockers Steely Dan released their sixth studio album "Aja" in 1977, but it's still as relevant as ever. The vinyl record cover is printed with what appears to be a simple illustration with the band name, album title, a small part of a face, and a red and white colored stripe trail. The face is that of Japanese model and actress Sayoko Yamaguchi taken by Hideki Fuji.
4. Coldplay — Viva La Vida or Death and All His Friends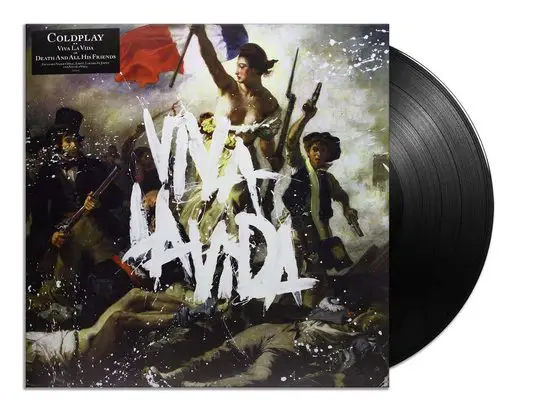 Coldplay's fourth studio album, also called "Viva La Vida,is made up of tracks that were all written by band members. But in addition to their musical contribution, they also contributed to the visual side of the album. They designed the album's vinyl record cover with Tappin Gofton. The album features a very famous painting from the July Revolution of 1830 in France, titled "Liberty Leading the People", overlaid with the text "Viva La Vida" which translates to "Long Live Life".
3. King Crimson – At the Court of the Crimson King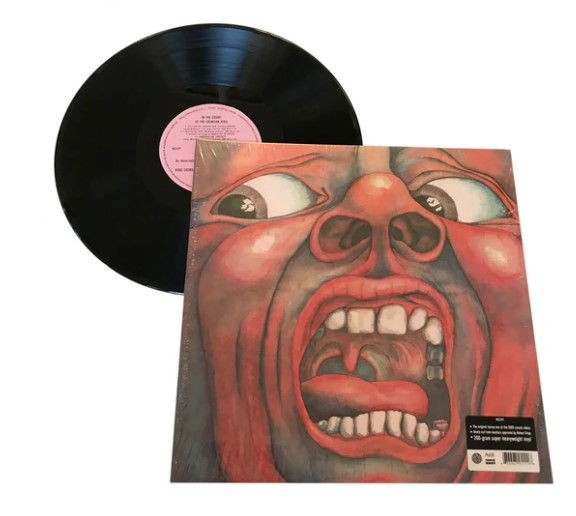 King Crimson's "In the Court of the Crimson King" is the band's debut album released in 1969. The cover printed on the vinyl record sleeve is a giant Barry Godber psychedelic cartoon of a face between shock and horror. It's hard to pinpoint the exact source of the emotion being expressed, but one would guess it has to do with being in the court of the Crimson King.
2. Michael Jackson — Dangerous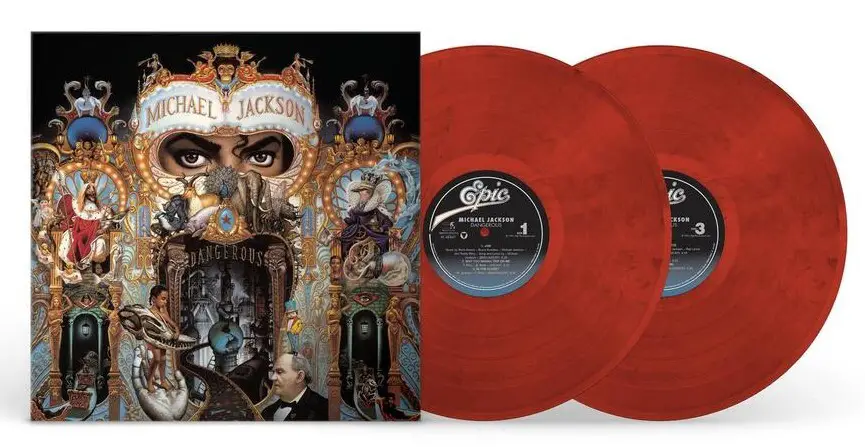 For his eighth studio album, "Dangerous", Michael Jackson asked Mark Ryden to paint the cover. It features both the King of Pop and PT Barnum with only Jackson's eyes visible through a masquerade mask. This led BBC Music's McAlpine to conclude that Yrden described Jackson as a "guarded circus performer who saw the glory and the machinery involved to make it happen".
1. Miles Davis—Tutu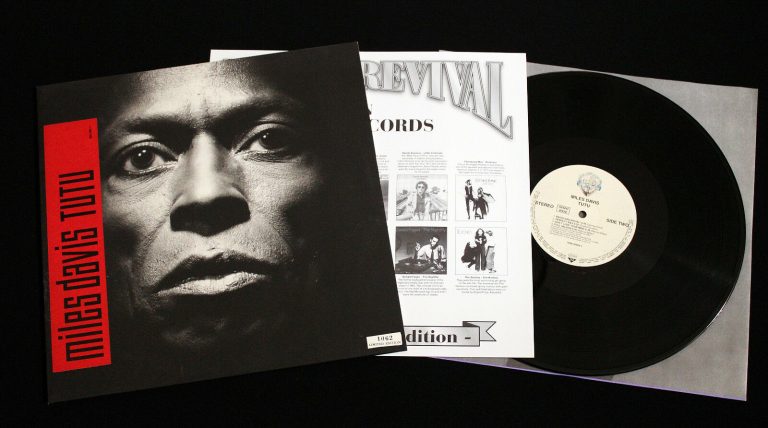 "Tutu" is the 54th studio album by jazz trumpet player Miles Davis, released in 1986 by Warner Bros. Records. The vinyl record cover is just a simple photograph of Davis and the words "Miles Davis TUTU" printed on the left side of the jacket. The photo was taken by renowned photographer Irving Penn.
That's it, top 10 vinyl records known for their beautiful album art.
Which album caught your attention? Would you buy them? Where did you find inspiration in this list?
Good luck on your vinyl collecting or vinyl design journey.