THE FRONT ROW with MARK NELKE: Rigby is part of another difficult Cd'A football program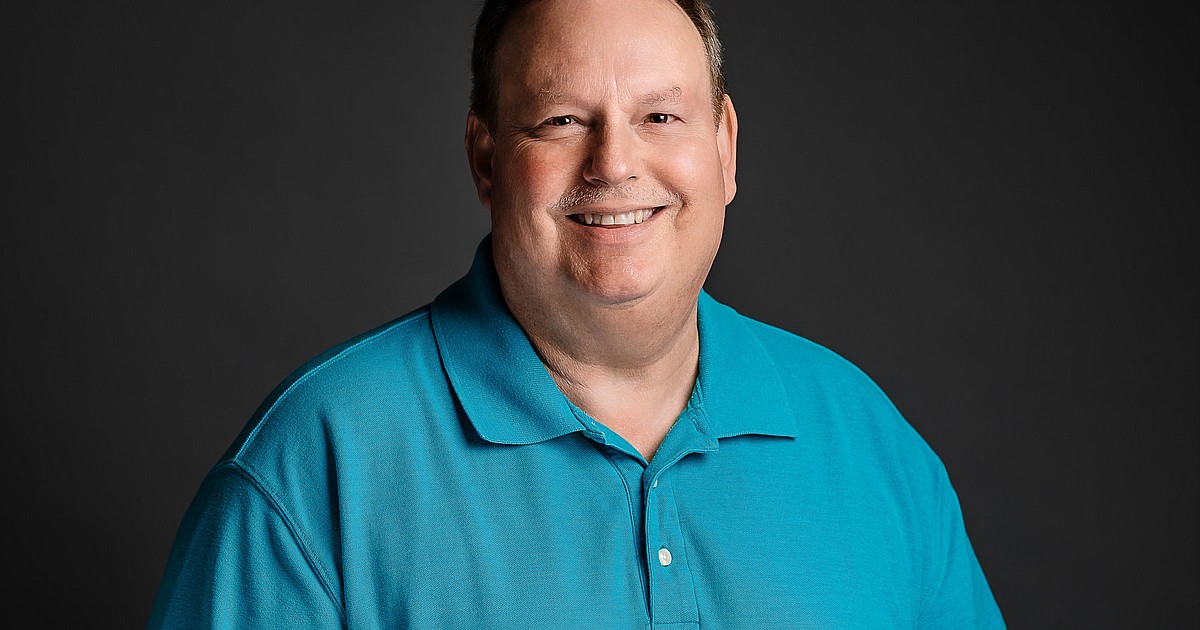 When Coeur d'Alene and Rigby met in football three times over two seasons (2018 and 2019), the coaches of both schools talked about continuing to play against each other.
Well, planning in Idaho being what it is, it didn't work.
Until now.
Coeur d'Alene and Rigby have agreed to play in each of the next two seasons – both at neutral sites in a sort of halfway meeting.
This year's game will take place at the University of Montana's Washington-Grizzly Stadium in Missoula during what schools call "zero week" – the week before most teams typically open their football seasons.
"(Rigby) Coach (Armando) Gonzales and I are staying in touch," Coeur d'Alene coach Shawn Amos said. "So we thought it would be a great experience to bring our programs together and play at the Griz Stadium."
In 2023, Amos said both teams plan to play Missoula again, or maybe Montana Tech in Butte.
In 2018, Coeur d'Alene won at Rigby in the season opener. Coeur d'Alene beat Rigby at home in the first game of 2019, then the two teams met in November in the 5A State Championship match, with Rigby winning 57-56 in two extra times at the Kibbie Dome in Moscow .
Rigby has played the last three state title games, also winning last year.
THE VIKINGS have recently completed their football schedule, with some other interesting opponents on the roster.
After playing Rigby, Coeur d'Alene is scheduled to travel to Rocky Mountain of Meridian the following week, then host Sandpoint before a week off.
After that is a game in Lakeland, followed by home games against Woodinville (Wash.) and Union of Vancouver, Wash.
Then it's the three games of the Inland Empire League.
The Rocky, Woodinville and Union games are all two-year home deals.
Coeur d'Alene lost to Rocky Mountain in the 2020 state semifinals. Rocky then defeated Rigby the following week for the state title.
"Rocky actually reached out to us," Amos said. "Teams in the Boise area don't usually have to travel, so we were surprised they were looking for a game. They're obviously one of the best programs in the state and those are the types of teams we're looking to play.
Until Woodinville agreed to come to Coeur d'Alene this year, the Vikings only had three home games on the schedule.
Last year, Woodinville won 16-14 over North Creek of Bothell, Wash., a team Coeur d'Alene had beaten 43-42 on the road three weeks earlier.
Coeur d'Alene was scheduled to play against Union in 2020, but that game was canceled when COVID-19 hit and Washington pushed back its 2020 football season to the following spring.
"So when we saw they were looking for a match, we got in touch," Amos said.
Union finished 6-3 last year, losing 37-7 to a Skyview (Vancouver) team that the Vikings beat 27-17 at Roos Field in Cheney.
And Sandpoint, who just made an appearance in last year's 4A state title game, would look even better this year.
Coeur d'Alene escaped with a 24-22 win at Sandpoint last year.
"For us, our pre-league record means nothing," said Amos, whose team lost to Eagle last year in the state quarterfinals at home in a bit of an upset, finishing 6- 3 after another tough non-league schedule. "We want our players to have memorable games and play against great teams to prepare us for our league games. I think our league will be as balanced as it has been for years, so we know we have to be prepared.
SOUNDING LIKE a combination of proud coach and proud dad, Amos also noted that Coeur d'Alene High will have 19 former Vikings on varsity rosters this fall.
They are: Colson Yankoff (UCLA), Jackson Kohal (Air Force), Colbey Nosworthy and Trent Elstad (Idaho), Kale Edwards (Montana), Ty Pottenger (Montana State), Seth Harrison (Eastern Washington), Cameren Cope (Weber State ), Luke McLaughlin (Furman), Jack Prka, Jake Brown, Gunner Giulio, Jaxson Washington and Wyatt Sandford (Carroll); Pat O'Dell and Isaiah Griffin (College of Idaho), Gabe Zanetti (Montana Tech), Carter Wiebusch (University of Mary) and Ethan Garitone (Santa Barbara City College).
These guys could make a heckuva alumni game in a few years.
Mark Nelke is sports editor for The Press. He can be reached at 208-664-8176, Ext. 2019, or by email to [email protected] Follow him on Twitter @CdAPressSports.