New Witcher game coming from CD Projekt Red promises "a new saga"
Breaking news for gamers around the world as CD Projekt Red has announced a new installment in the Witcher franchise. The developers took to Twitter today to share the news on Witcher 4, with a big twist. Instead of using their proprietary game-making technology, the new Witcher game will adopt the Unreal Engine instead. It's a big change for the franchise, but what does it mean for players?
The new Witcher game will use the Unreal Engine
Image credit: Unreal Engine/Epic Games
CD Projekt Red will partner with Epic Games to develop the next Witcher game and use their Unreal Engine to build the world. The company's chief technology officer – Pawel Zawodny – released a statement about the move to Unreal Engine.
"It is vital for CD PROJEKT RED that the technical direction of our next game is decided at the earliest possible phase because; In the past, we have spent a lot of resources and energy to evolve and adapt REDengine with each subsequent game release. This cooperation is so exciting because it will increase development predictability and efficiency, while simultaneously giving us access to cutting-edge game development tools. I can't wait to see the awesome games we're going to make with Unreal Engine 5!"
Unreal Engine is a technology developed by Epic Games, and is often praised for its impressive 3D rendering. Some popular games that have used this technology include Jedi: Fallen Order, The Outer Worldsand Batman: Arkham City. The Unreal Engine was also used to create Lucasfilm's StageCraft technology which helped create immersive special effects for shows like The Mandalorian and Westworld.
Collaborate with Epic Games on Witcher 4
Picture via CD Projekt RED
Despite collaborating with Epic Games, developers CD Projekt Red have made it clear that the upcoming Witcher the game will not be exclusive to a storefront. This means it will likely be a universal title, rather than locked to a particular console or gaming service.
Rumors about Witcher 4 been circulating for some time, especially after the success of Witcher 3 and Netflix's later adaptation of the books the games are based on. However, it's unclear if the new game will bring Geralt of Rivia back. Witcher 3 felt like the end of Geralt's story and solved Ciri's storyline as well. (In other words, if you made the right choices during the game…)
Who will be the protagonist of the new Witcher Game?
Picture via CD Projekt Red
So who will be the protagonist of Witcher 4? CD Projekt Red's teaser ad carries the tagline: "A New Saga Begins". This seems to indicate that new characters will arrive, as the series moves away from Geralt of Rivia. What's interesting is that the medallion featured in the image is not a symbol for the well-known Witcher schools of the games. It's definitely not the wolf in Geralt's medallion. Other options are the Bear, Crane, Griffin, Manticore, Viper, and Cat schools. Of these options, this looks the most feline to me.
If the protagonist of Witcher 4 is a member of the School of the Cat, which would raise some interesting opportunities for the game. Notably, the School of the Cat is the only one that trains women and non-humans to become wizards. Is it possible that the protagonist of Witcher 4 maybe a woman? Or a dwarf? Perhaps CD Projekt Red is finally ready to let players create their own custom characters, as they move away from Geralt-centric stories.
learn from Cyberpunk 2077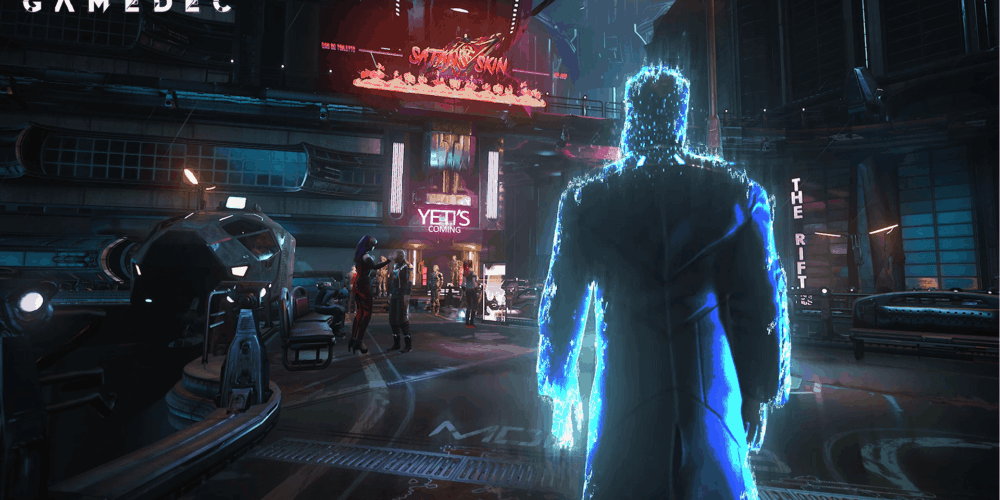 Image Credit: CD Projekt Red
Of course, CD Projekt Red has developed a game with character creation already in Cyberpunk 2077. This game was highly appreciated and also heavily criticized. A rushed release resulted in all sorts of game-breaking bugs and frustration for players. CD Projekt Red said they "learned a huge lesson" from the backlash to Cyberpunk 2077 and I hope they take those lessons with them as they develop Witcher 4.
Picture via Netflix
Witcher 3 won game of the year in 2015 and helped launch Geralt of Rivia into mainstream pop culture. With the witcher ever-expanding franchise on Netflix with prequels and spin-offs, it's a franchise that's here to stay. We look forward to hearing more about Witcher 4 as it develops. Of course, we'll be reporting the latest news here, so be sure to stay tuned to Comic Years on Facebook and Twitter for more.
Emily O'Donnell is a writer and photographer with roots in some of the earliest online fandoms. She cut her teeth in the Wizard of Oz books when she was 6 and was reading epic adult fantasy novels by 10. Decades later, she's still consuming genre fiction like there's no tomorrow. She is thrilled to be living in the golden age of science fiction and fantasy popularity. She's not ashamed of the amount of fanfiction that still lingers online under her name.