August 30 genre releases include ALL ABOUT EVIL (Blu-ray/CD), WE'RE ALL TO THE WORLD'S FAIR (Blu-ray), CAT PEOPLE (4K UHD/Blu-ray Collector's Edition)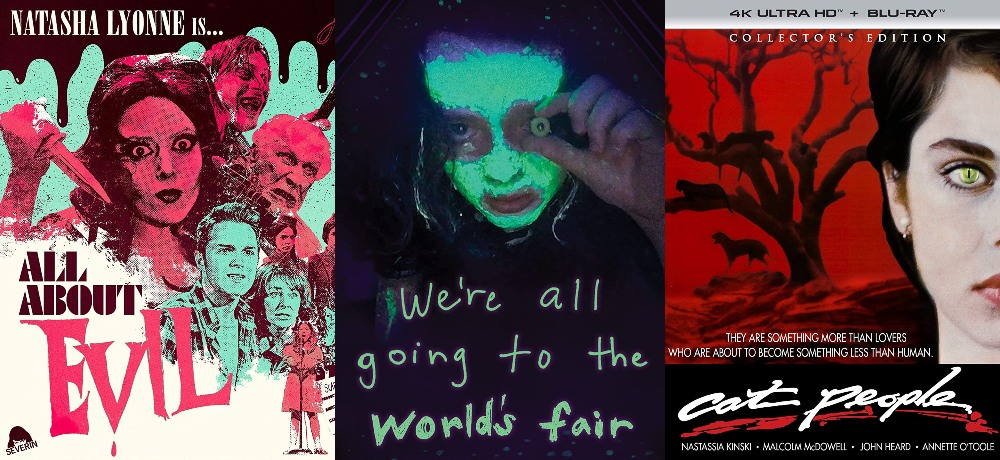 Hi there! We're back with the latest round of horror and sci-fi press releases for August, and we've got quite a few killer titles at home today. Scream Factory gives Paul Schrader cat people remaking a 4K revamp in an all-new Collector's Edition, and Severin Films is also dealing with several titles today, including all about evil and Without fearand if you haven't had a chance to check it out for yourself yet, Jane Schoenbrun is extremely unsettling We're all going to the world's fair is also heading to Blu-ray this week.
Other titles released on August 30 include Arrow Video's Giallo Essentials: Limited Edition 3 Disc Collection, Lux Aeterna, Satan's Children, Jack Be Nimble with Alexis Arquette, The Oregonian, Raw Nerf, and Cry of the mutilated.
All About Evil: 2-Disc Special Edition (Severin Films, Blu-ray/CD)
It's been called a "wacky experience" (Horror News), "clearly ahead of its time" (Geekscape), and "designed for horror lovers by someone who loves the genre" (Daily Dead). Now, writer/director Joshua Grannell's "demented, outrageous and hysterical" (PopOptiq) feature debut can finally be experienced by audiences everywhere: when a shy librarian (Natasha Lyonne of RUSSIAN DOLL) takes over the cinema in trouble from her late father, a series of grisly filmed murders will transform her into the new queen of splatter indie cinema. Thomas Dekker (TERMINATOR: THE SARAH CONNOR CHRONICLES), Cassandra Peterson (ELVIRA, MISTRESS OF THE DARK), Noah Segan (DEADGIRL), Mink Stole (FEMALE TROUBLE) and drag legend Peaches Christ co-star in this "huge wink 'entertaining eye at oblivion horror and exploitation via loads of gore and dark humor' (Yell! Magazine) produced by Darren Stein (JAWBREAKER) and spouting brand new special features.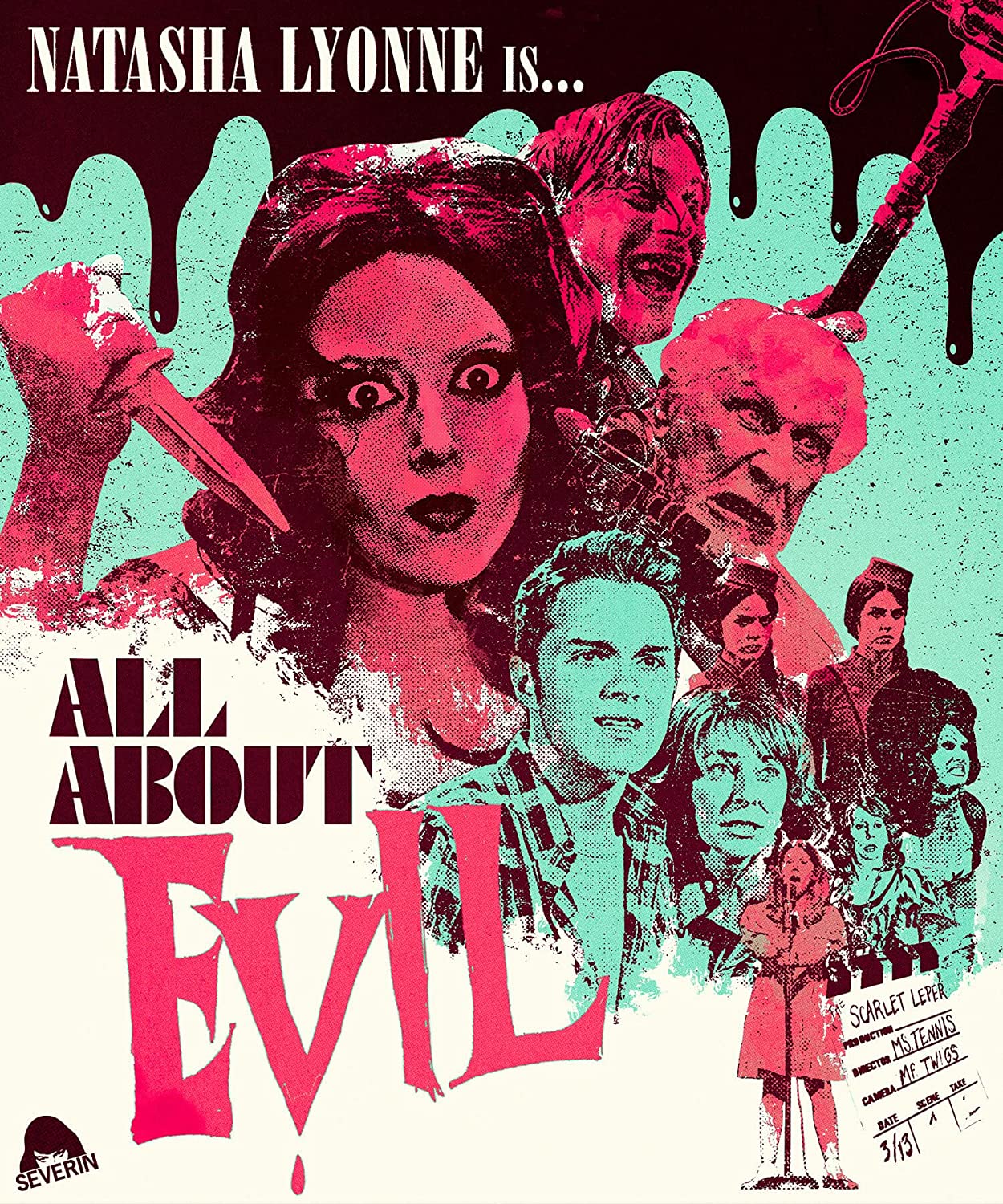 Cat People (1982): 4K Collector's Edition (Scream Factory, 4K Ultra HD/Blu-ray)
A remake of Jacques Tourneur's 1942 horror/noir classic, Cat People stars Nastassja Kinski as Irena, a beautiful young woman who discovers love for the first time only to discover that the experience has tragic consequences. This woman's formidable passion for romantic first love is so strong, however, that it shrugs off the chaos around her – including the extraordinary demands of her brother (Malcolm McDowell, A Clockwork Orange) – as it pushes her towards her own bizarre fate. Directed by Paul Schrader (Hardcore, American Gigolo, Affliction), this erotic fantasy about the passion and terror surrounding that first love also stars John Heard (Awakenings), Annette O'Toole (48 Hrs.), Ruby Dee (Do the Right Thing) and Lynn Lowry (chills).
Bonus content:
4K scan from original camera negative
Audio commentary with director Paul Schrader
Audio Commentary with Paul Schrader
Interview with actors Malcolm McDowell, Nastassja Kinski, Annette O'Toole, John Heard and Lynn Lowry, composer Giorgio Moroder and Paul Schrader
Cat People: an intimate portrait
On set with Paul Schrader
Special makeup effects by Tom Burman
Filmmaker Robert Wise Talks Original Cat People Producer Val Lewton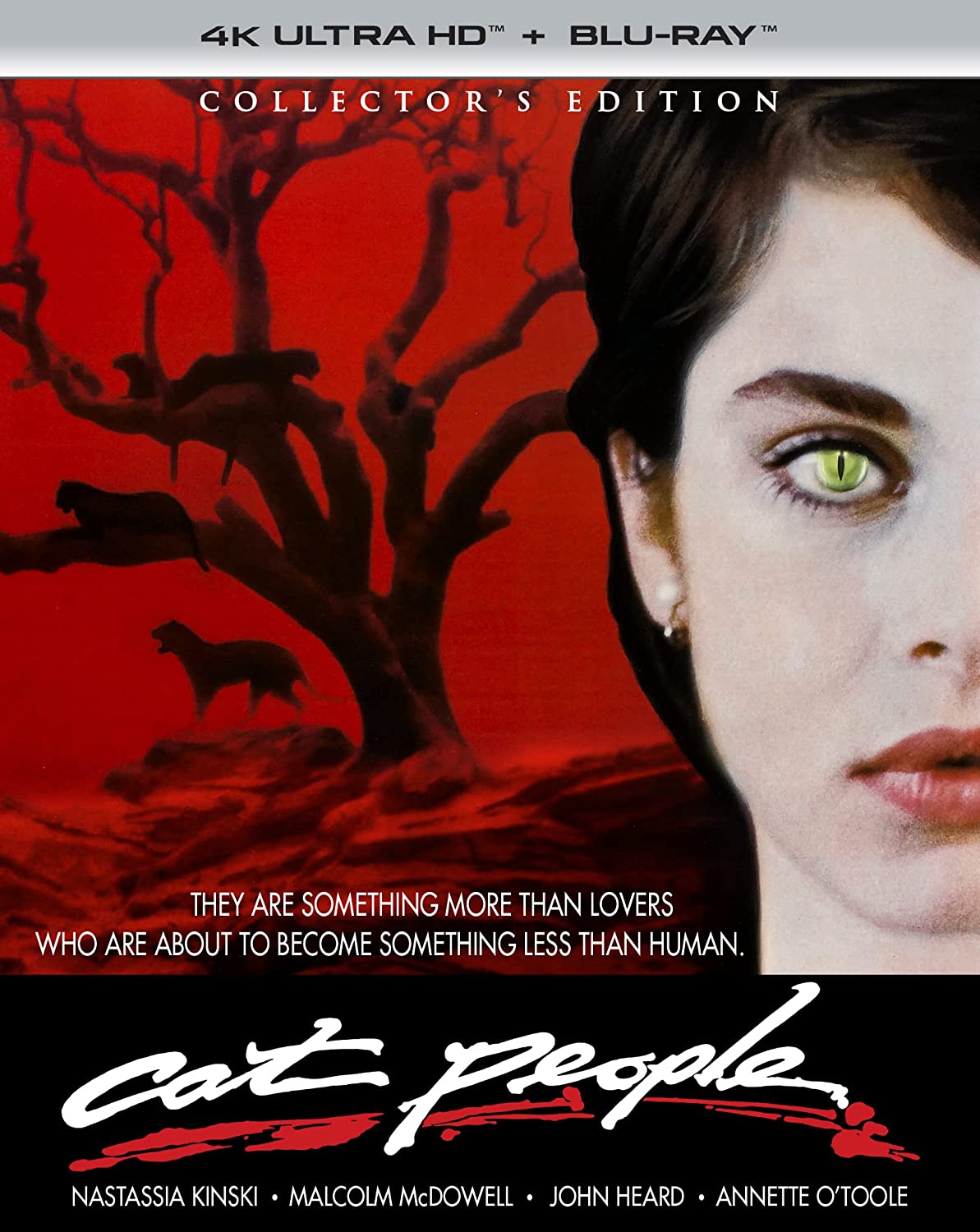 Faceless: 2-Disc Special Edition (Severin Films, 4K Ultra HD/Blu-ray & Blu-ray)
For his big-budget 1988 EuroSleaze classic inspired by EYES WITHOUT A FACE, director Jess Franco has assembled an international star cast – including Helmut Berger (THE DAMNED), Brigitte Lahaie (THE FEMALE EXECUTIONER), Chris Mitchum (SUMMERTIME KILLER) , Stéphane Audran (COUP DE TORCHON), Caroline Munro (MANIAC) and Telly Savalas – for a gloriously depraved tale of disfigurement, dismemberment, libidinous brutes, Nazi surgeons, Parisian nightclubs, face gouging, beatings throat, piercing eyes, and what may be Uncle Jess' most ambiguous ending. Anton Diffring (CIRCUS OF HORRORS) and Florence Guérin (CALIGULA & MESSALINA) co-star – with appearances from Howard Vernon (THE AWFUL DR. ORLOFF) and Lina Romay – in this unapologetically graphic shocker, now digitized for the first time in 4K from the original negative with brand new special features.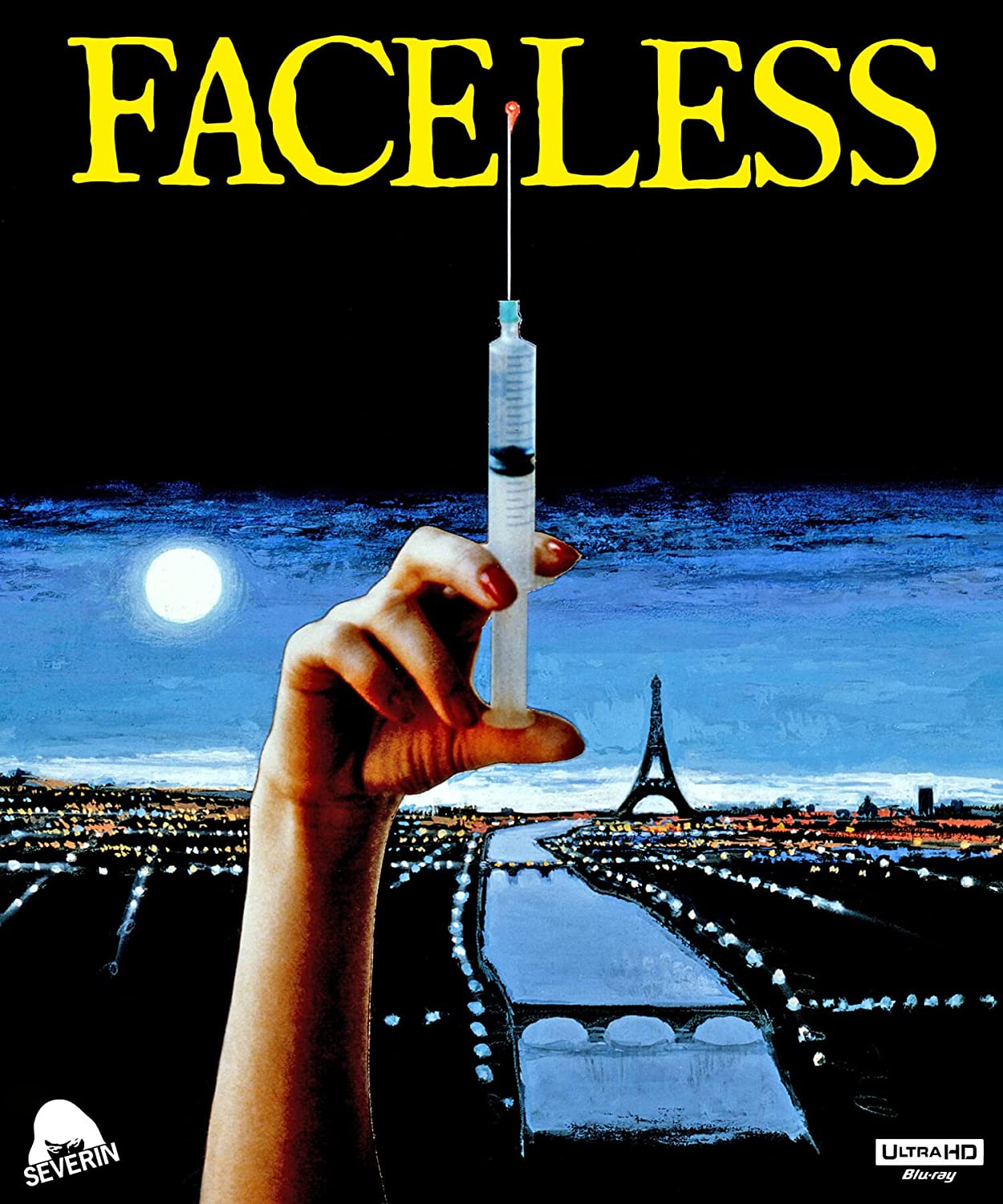 Giallo Essentials: Limited Edition 3-Disc Collection (Video Arrow, Blu-ray)
While the release of Dario Argento's The Bird with Crystal Plumage resulted in a glut of imitators, the giallo were more than just shameless imitators imitating a rigid formula. This volume of Giallo Essentials celebrates the range and breadth of the genre with three lesser-seen films from the heyday of the early 1970s. In Silvio Amadio's The Smile Before Death, familicide with a dash of Oedipal love is at the order of the day when teenage Nancy returns home to discover her mother's apparent suicide and quickly comes to suspect that her stepfather and mistress are to blame.
Then, excited priests and self-flagellating nuns abound in Francesco Mazzei's L'Arme, l'Heure, le Motif, as police commissioner Franco Boito investigates the brutal murder of a young clergyman, only to enter into an affair with the dead man's lover. Finally, in Giuseppe Bennati's The Killer Reserved Nine Seats, an assortment of wealthy degenerates—including Italian cult stalwarts Andrea Scotti and Howard Ross—heed the call of an eccentric nobleman and gather in the theater attached to his ancestral home, only to find themselves trapped in the decaying building as a savage killer abducts them Agatha Christie style!
Featuring bloody murder, gratuitous debauchery and plenty of left-field twists, these three oft-overlooked gialli are restored in 2K from their original negatives – including all-new Arrow-exclusive restorations of Smile Before Death and The Weapon , time, pattern – plus a range of in-depth bonuses.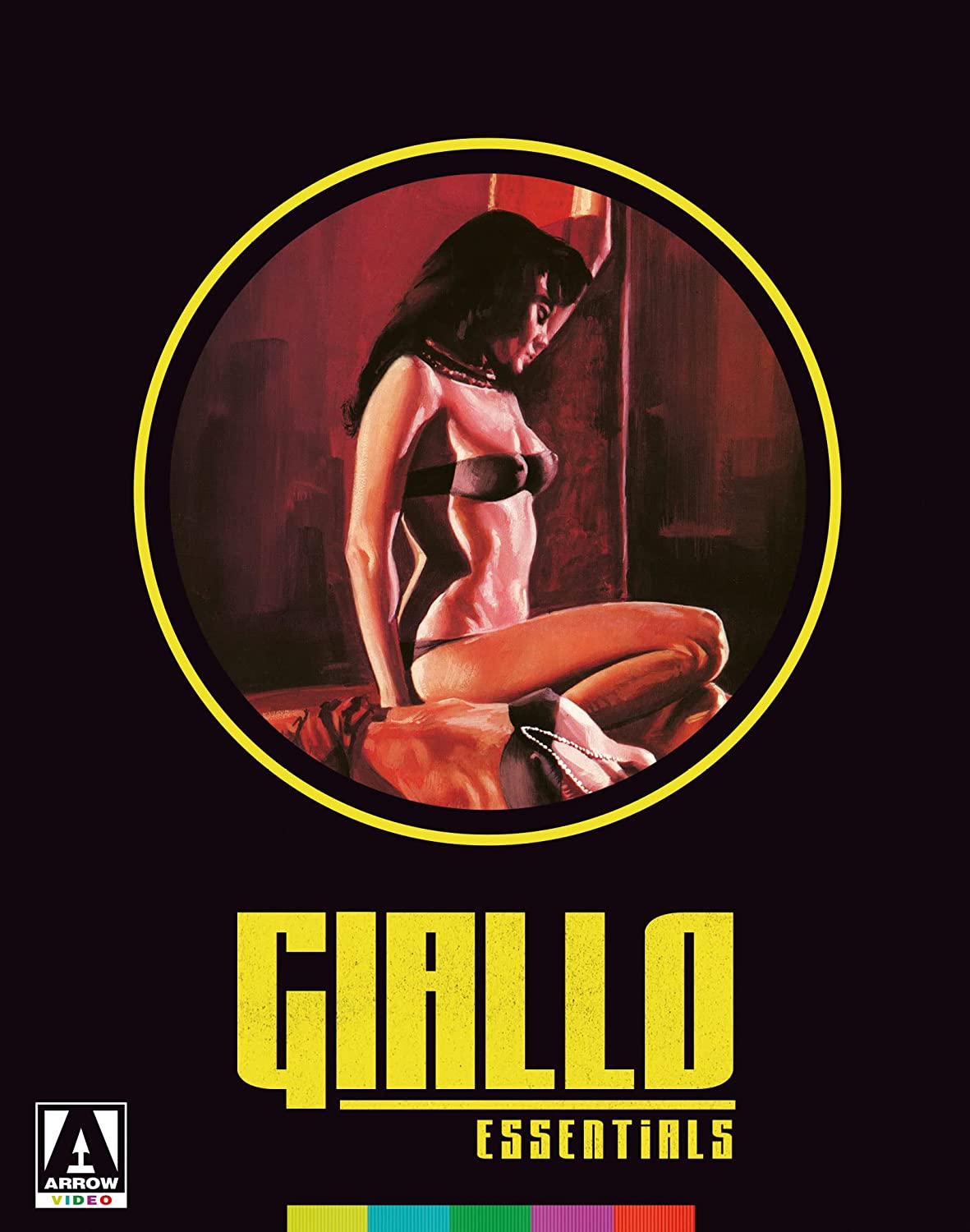 Jack Be Nimble (Altered Innocence, Blu-ray)
A gem of New Zealand gothic horror returns in an all-new 4K restoration! From the twisted mind of Garth Maxwell comes the story of estranged twins Jack (Alexis Arquette) and Dora (Sarah Smuts-Kennedy), abandoned by their parents as children and separated through adoption. Jack finds himself with a sadistic family that bullies and controls him while Dora is raised by a completely normal family, but begins to be tortured by extra-sensory powers. The two twins feel the urge to find each other as they grow up, but violence threatens their union from all sides.
Bonus Features:
Interview with director Garth Maxwell and film critic Dominic Corry

Director Garth Maxwell talks about his childhood, his inspirations and his realization

Shorts: Beyond Gravity (50 minutes – New 2K restoration) and Naughty Little Peeptoe (35 minutes)

Audio Commentary with Cast and Crew

Photo gallery

Original Trailer

Other trailers

English and Spanish SDH subtitles
Lux Aeterna (Yellow Veil Images, Blu-ray & DVD)
Actresses Béatrice Dalle and Charlotte Gainsbourg are on a film set telling stories about past productions and burning witches at the stake. Meanwhile, technical problems, egos and psychotic flare-ups gradually plunge the shoot into chaos.
Bonus features:
Disc 1:
DTS-HD Master Audio 5.1 and PCM 2.0 lossless stereo soundtracks

Presentation of Lux Aeterna by Gaspar Noé

Audio commentary by writer/director Gaspar Noé and actress Béatrice Dalle

Lux in Tenebris – Behind the scenes photos from the set by Tom Kan

Lux in Praticus: Interview with actor Karl Glusman

Split-screen video essay by Chris O'Neil

French trailer

Trailer in English

English and English SDH subtitles
Disc 2:
Short films that inspired Lux ​​Aeterna:

Ray Gun Virus by Paul Sharits (14min)

Tony Conrad's Flicker (30min)

Pier Pasolini's Ricotta (40min)

Inauguration of the Pleasure Dome by Keneth Anger (38min)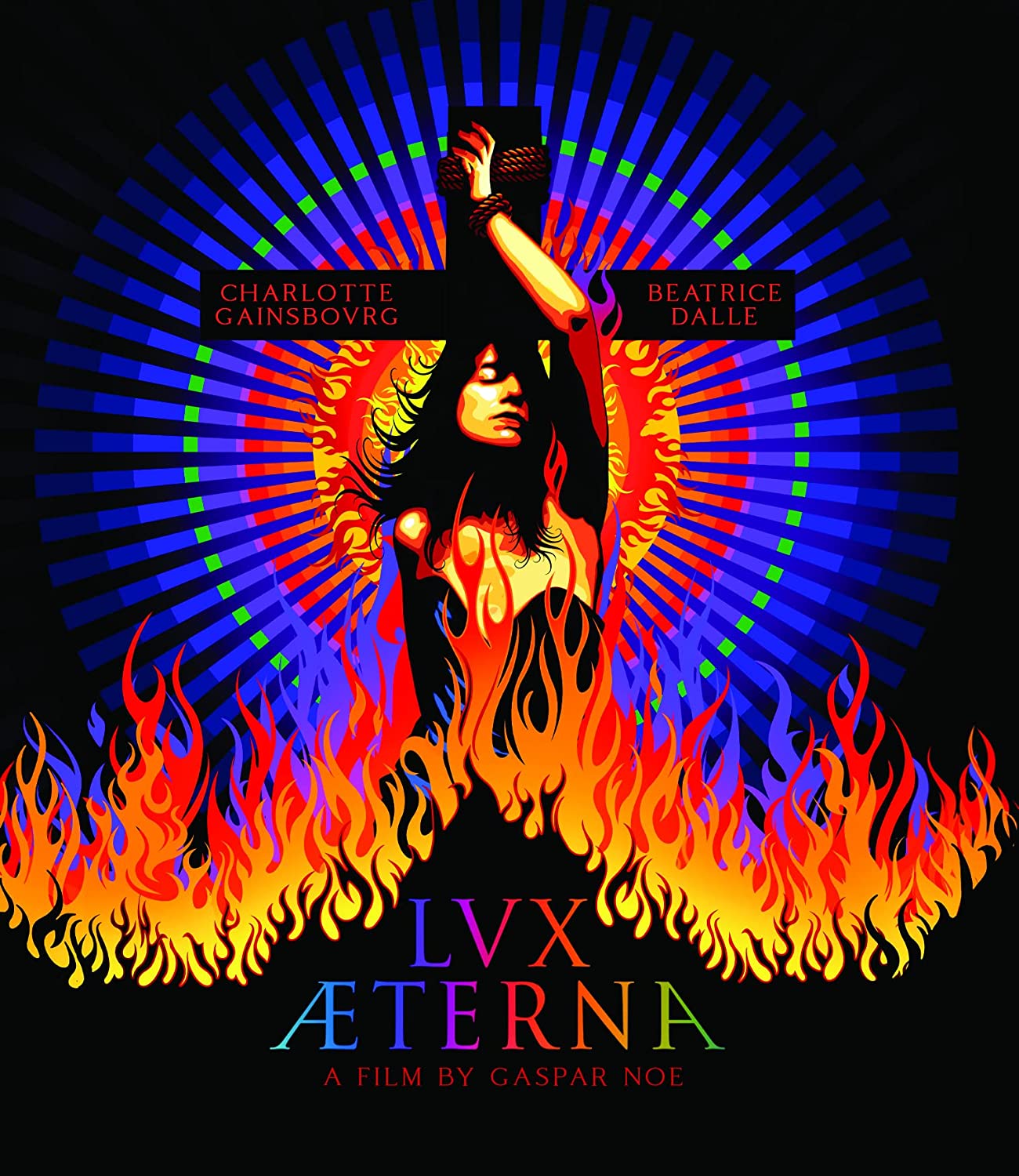 The Oregonian (Factory 25, Blu-ray)
There is a place. A place where the skies are wide and the forests are thick and strange. You can get lost forever in these woods. You will meet truckers with problems and old women with strange powers. You can even make a furry friend. Just be sure to stay quiet. Spend time with an Oregon woman who got lost on the road and is running from her past. Now she has the chance to experience all that the farcical northwest has to offer, whether she likes it or not.
Bonus Features:
Commentary with Calvin Lee Reeder and Todd Rohal (director of Uncle Kent 2)

Short films: Little Farm, The Snake Mountain Colada, The Bulb, The Procedure and The Procedure 2

Behind the scenes at The Oregonian

Trailers for The Oregonian and The Rambler

20-page booklet with essays by David Lowery, Craig Zobel, Nicholas McCarthy, Mike Plante, David Zellner, Lindsay Pulsipher and Calvin Lee Reeder

SDH English subtitles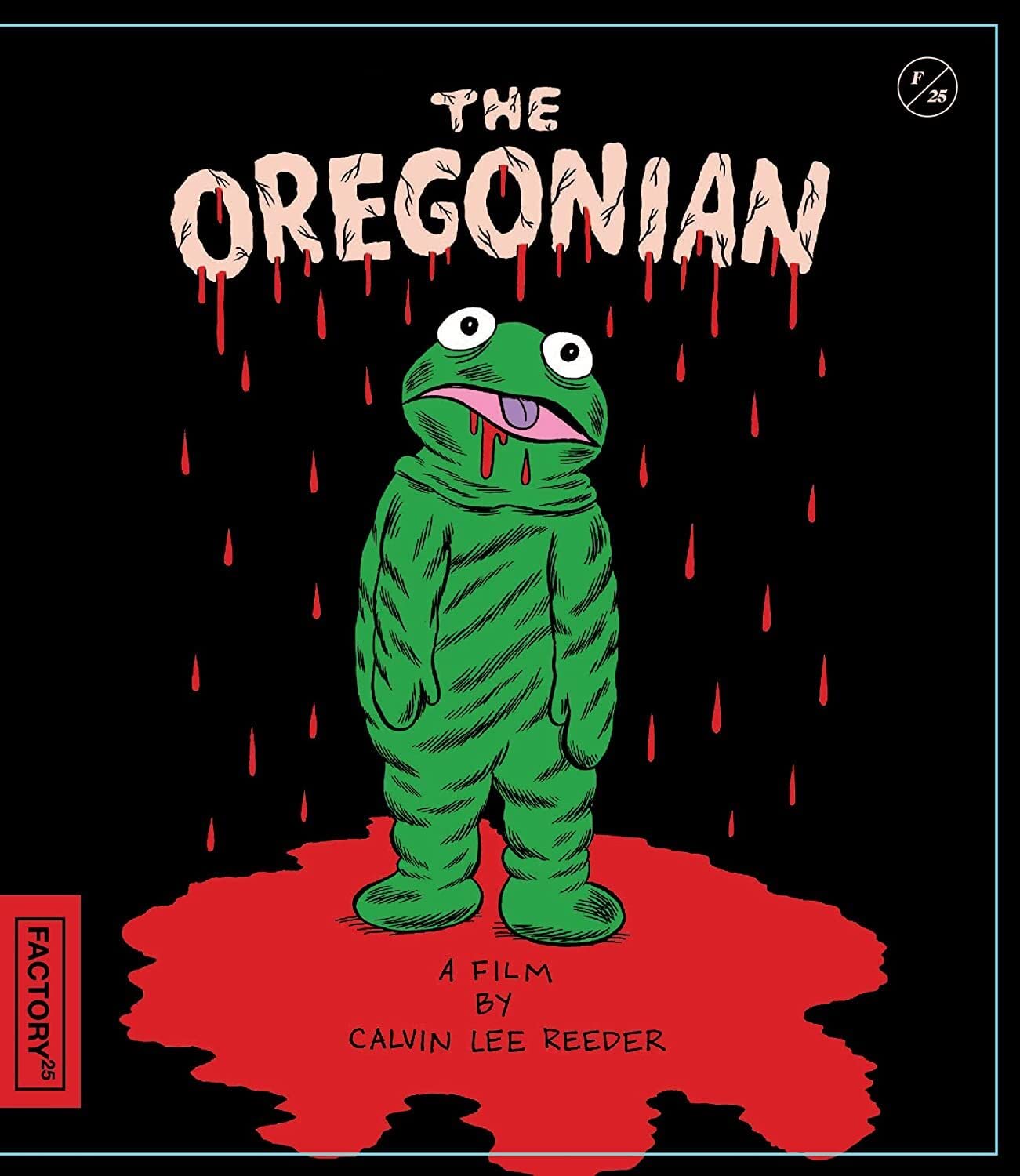 raw nerve (Culture Shock, Blu-ray)
Racing driver Jimmy Clayton has heartbreaking visions. Time and time again, he sees young women ruthlessly murdered. He tries to go to the police as a witness to the latest murder, but they think he's crazy. An investigative reporter gets wind of Jimmy's story and tries to help him piece together the blood-soaked pieces. But when Jimmy's little sister appears in one of his visions, Jimmy's world comes crashing down.
Bonus features:
Feature Commentary with Actor Ted Prior, Cinematographer Andrew Parke and Editor Tony Malanowski

Interview with actor Ted Prior

Interview with producer Ruta Aras

Remastered Original Trailer

Vintage blooper reel

Culture Shock Release Trailers

SDH English subtitles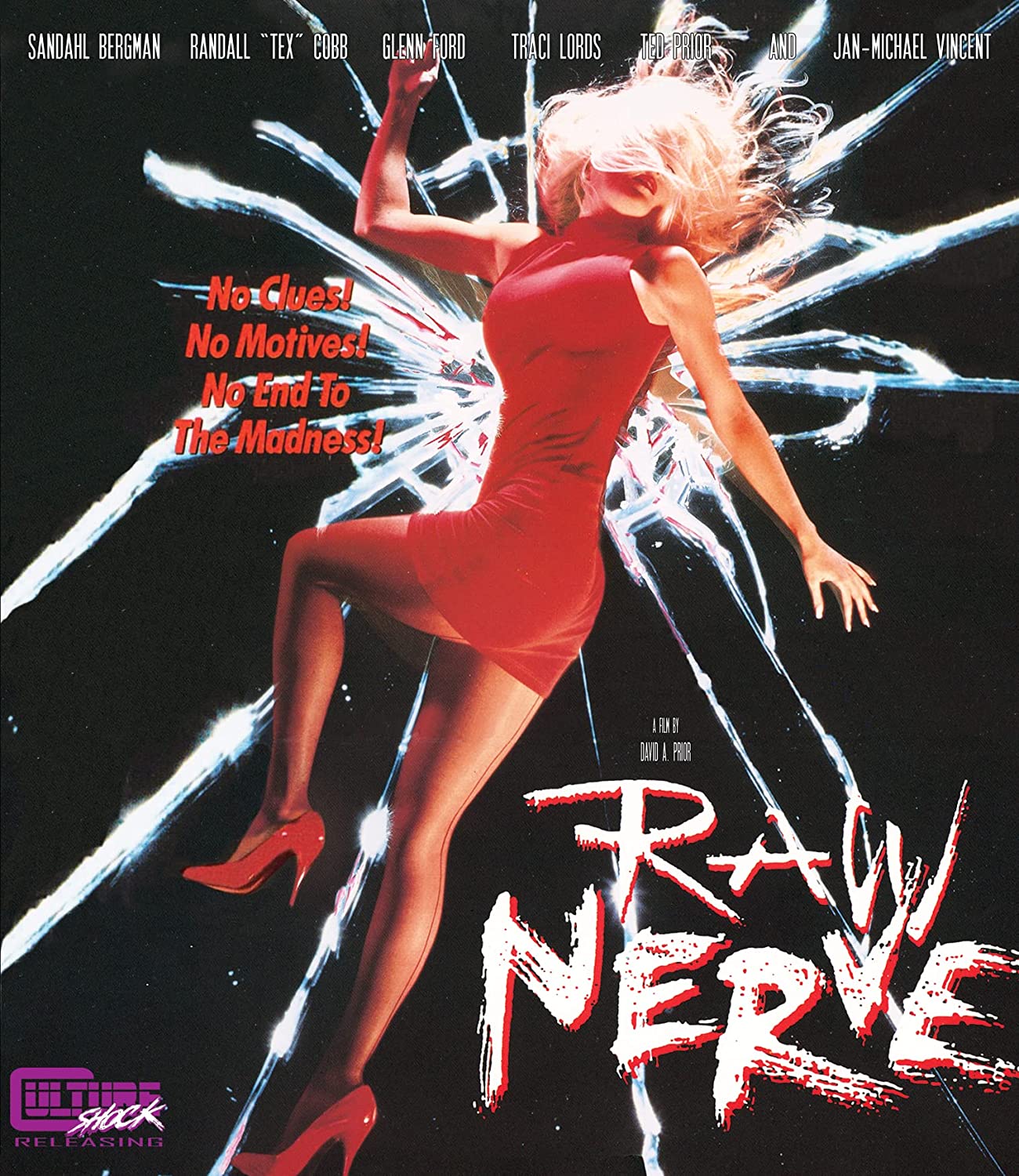 Satan's children (AGFA/Something's Weird, Blu-ray)
Living miserably with his in-laws, teenage runaway Bobby (Stephen White) takes his first bad step when he returns home with a biker who offers him to his gang for a hard trade. Left for dead, he is found by a group of volleyball players who kindly treat him… but the shocks continue as his rescuers turn out to be devil worshippers, who help him get revenge on his tormentors. Outrageously sordid mix of horror and homosexploitation with Kathleen Archer.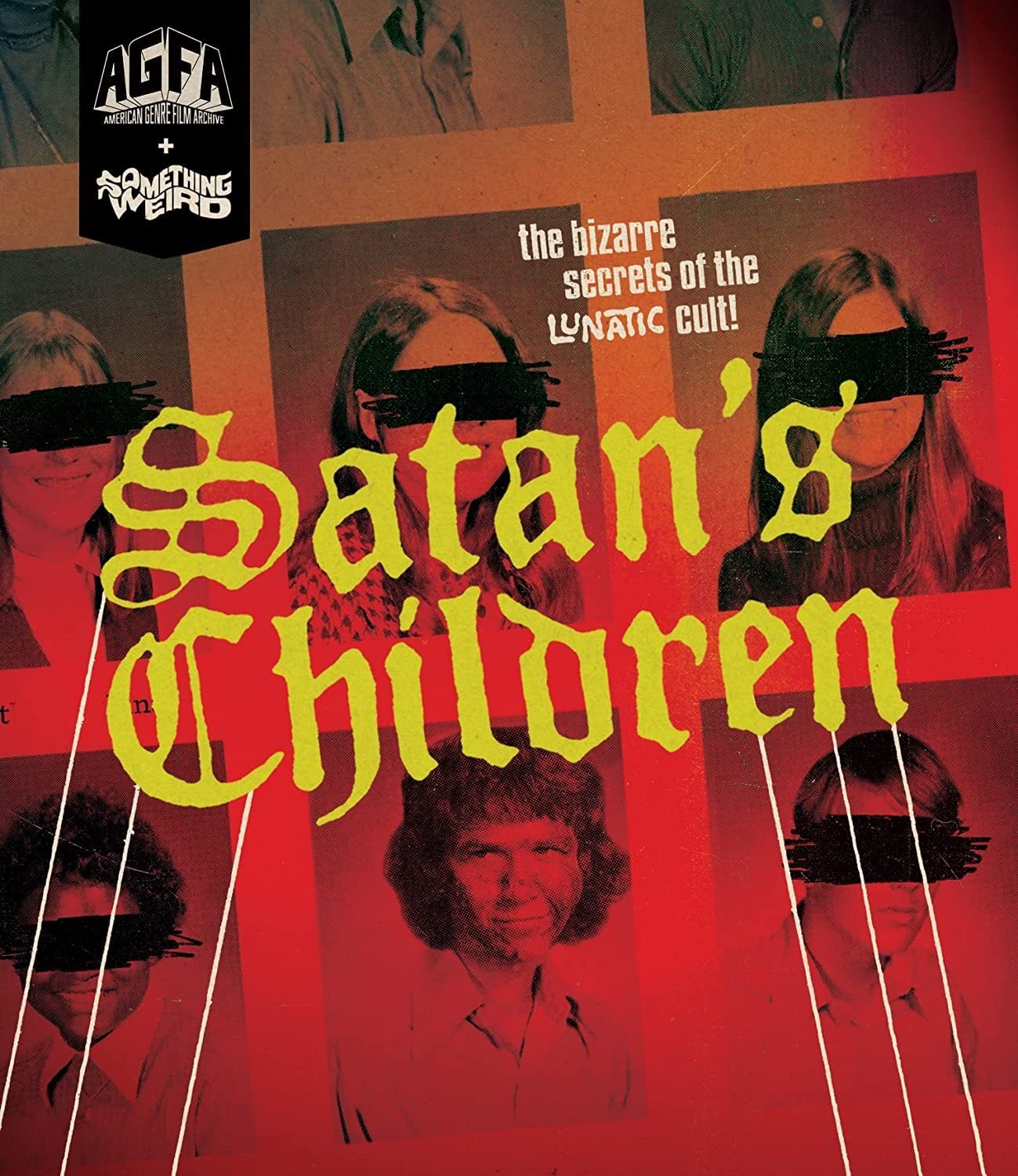 Cry of the maimed (Vinegar Syndrome, Blu-ray)
The first "splash" treatment follows a group of college students who travel to a desolate island in search of Bigfoot. "You are doomed," warns a crazed old man who knows the true horror lurking there. Are they listening? The screams start when the kids encounter a more human-like terror that, unlike the Yeti, is good with a hatchet.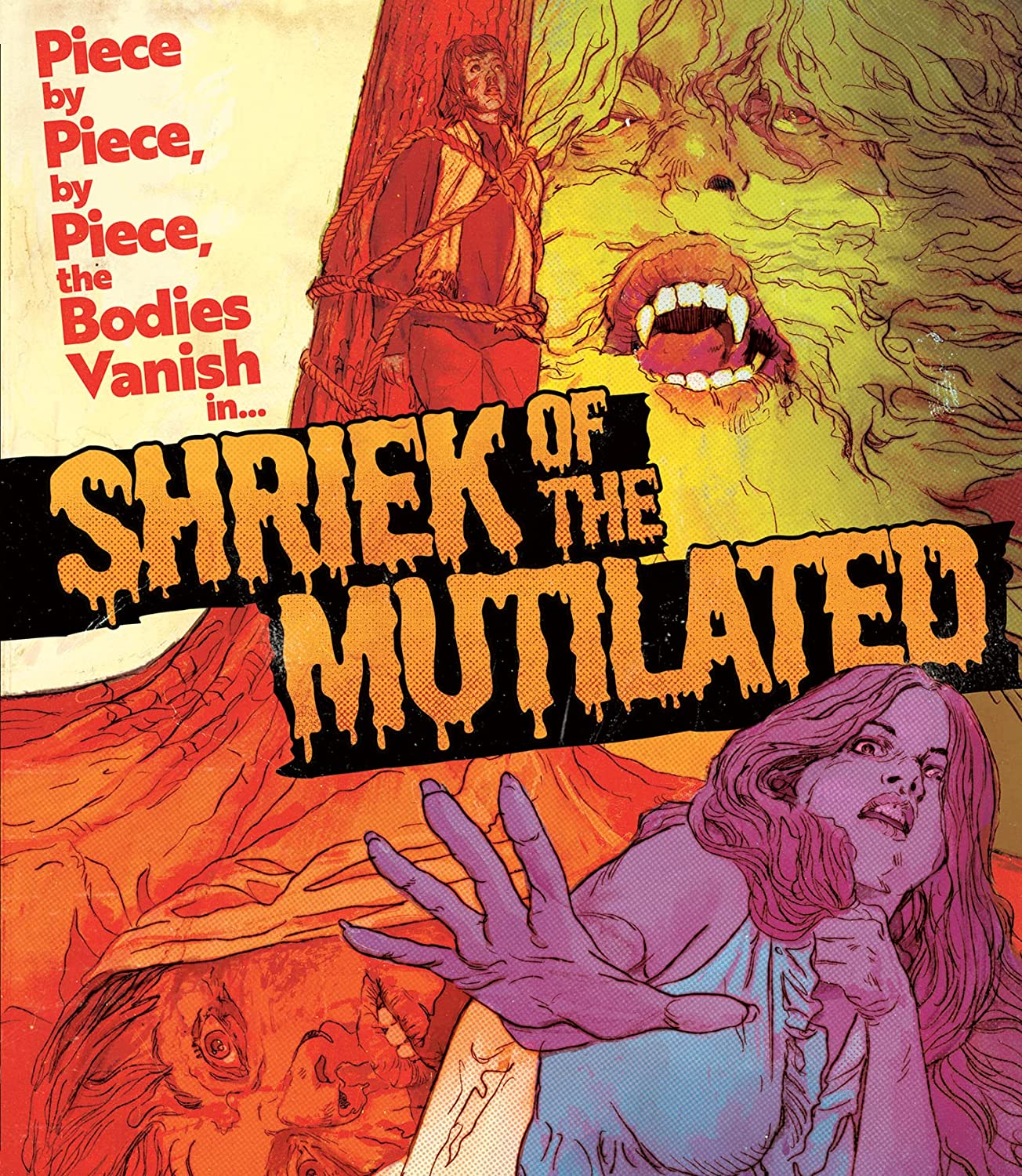 We're all going to the world's fair (Utopia, Blu-ray)
Alone in her attic bedroom, teenager Casey is immersed in an online horror game, in which she begins to document the changes that may or may not befall her.
Bonus Features:
official trailer

Audio Commentary with Director Jane Schoenbrun and Star Anna Cobb

Jane Schoenbrun in conversation with Dr Eliza Steinbock hosted by and Chloé Galibert-Laîné

Fantasia Fest Q&A with Jane Schoenbrun hosted by Ariel Esteben Cayer

Casey's Walking Tour

Casey comes home

Extended end sequence

Booklet with Interview of Juan Barquin and Jane Schoenbrun

SDH English subtitles